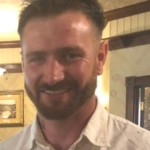 Availability
The minimum stay is 2 nights
The maximum stay is 30 please contact for longer stays nights
1

2

3

4

5

6

7

8

9

10

11

12

13

14

15

16

17

18

19

20

21

22

23

24

25

26

27

28

29

30
1

2

3

4

5

6

7

8

9

10

11

12

13

14

15

16

17

18

19

20

21

22

23

24

25

26

27

28

29

30

31
Details
Listing ID: 21109
Guests: 8
Bedrooms: 3
Beds: 5
Bathrooms: 2
Check-in After: 4:00 PM
Check-out Before: 10:00 AM
Type: Entire Place / House
Type
Entire Place / House
Bedrooms
3 Bedrooms / 5 Beds
About this listing
Bessie House – Newly refurbished throughout.
Modern, with original features, 3 bedroom spacious home with private drive.
Perfectly situated between the town Centre and the Racecourse both a short walk away.
Nest thermostat/ Thermostatic radiator valves
2 modern bathrooms, main bathroom with walk-in shower. Bath Mats and Towels provided.
Fully equipped modern kitchen with island and seating for up to 8. 50" smart tv, utility with washing machine, iron, ironing board. French doors open out into the garden.
Fully enclosed south facing garden/Patio.
Spacious living room with ample seating (sofa bed) 50" smart tv, Floor lamp, nest of tables.
Bedroom's include:
2x double
1x King
1x single
Sofa Bed – By Request – Used for bookings automatically over 7 guests.
AMENITIES
Essentials, Cleaning products, Cooking basics, Dishes and silverware, Heating, Kitchen, TV, Washing machine, Wifi, Hot water, Shower gel, Bed linen, Clothes storage, Clothes drying rack, Hangers, Iron, Room-darkening shades, Children's tableware, Indoor fireplace, Carbon monoxide alarm, Fire extinguisher, First aid kit, Smoke alarm, Baking sheet, Freezer, Kettle, Microwave, Oven, Refrigerator, Stove, Toaster, Wine glasses, Private entrance, Garden, Patio, Free parking on premises, Free on-street parking
Access using the lockbox, code will be provided before arrival.
NO TRAVEL COT OR HIGH CHAIR ARE PROVIDED FOR INFANTS (2 AND UNDER)
NO STAIR GATES FITTED OR BEDGUARDS.
Unocupied bedrooms will remain closed throughout your stay. If all rooms are required additional cleaning / Linen fees apply.
We aim to offer competative prices and can continue to do so by implementing the above.
Terms
Smoking allowed: No
Pets allowed: No
Party allowed: No
Children allowed: Yes
Cancellation Policy
30 days before check in full refund. 14 days 50% after that none refundable
Additional rules information
Terms & Conditions of Your Stay Guest Rental Agreement for All Rental Properties This contract sets out the terms upon which ("Rilett Property Solutions") will provide a serviced apartment or house to you as set out on the booking form ("Accommodation"). This contract is between the person who is the signatory to this Agreement and Rilett Property Solutions. 1. Booking Confirmation To reserve Accommodation with Rilett Property Solutions we require 100% of the total amount due. This amount is refundable as long as more than 14 days prior to your arrival you notify us that you no longer require your booking. For bookings made within 14 days of arrival, full payment, by cleared funds, is required at the time of booking. In the event of a cancellation within this period no refund will be given. If booking by telephone, once Rilett Property Solutions have confirmed acceptance of your payment details; or if booking via our website or email and the requested apartment is available, once you receive confirmation by email of your booking Should payment not reach Rilett Property Solutions within the required time stated Rilett Property Solutions reserve the right to cancel any booking made and any money paid will be forfeit. Failure to pay in accordance with the agreed terms of payment may result in suspension of Accommodation. Rilett Property Solutions reserve the right to charge interest on overdue accounts. 2. Method of Payment Rilett Property Solutions accept the following methods of payment: - • Credit/Debit Card: Visa, MasterCard, & American Express. • Bank Transfer: Pounds sterling. Bank details available on request. 3. Booking Extensions If you wish to extend your stay we will accommodate the request, should we have availability. Payment must be made immediately on invoice. Failure to do so will result in a clean being schedule for the original day of check out. 4. Accommodation You are only granted a license to occupy the Accommodation and this agreement gives you no other rights either express or implied to the Accommodation. 5. Occupancy The number of people permitted to occupy each apartment is limited to the number of beds. In some properties extra sleeping accommodation can be arranged. Additional guests are permitted to be added to the booking anytime up until the day of arrival this will be charged at the standard additional rate of £20.00 per person per night. If the number of people permitted to occupy a property is exceeded, from what was originally agreed at the time of booking, Rilett Property Solutions reserve the right to charge for additional guests at the rate of £100 per guest per night or additional guests will have to vacate the property. 6. Duty of Care/Responsibility It is the responsibility of the Guest to ensure they are respectful to other people in the area in which they are staying. Guests must also ensure noise levels are restricted. Reports of excess noise from neighbours to the Agent will mean automatic immediate termination of the stay. In addition, Guests have a responsibility and duty of care to ensure damage is not deliberately inflicted on the property or its contents. Smoking is prohibited and any evidence of this in the property will incur penalties. Such damages will be charged to the Guest via invoice payable within 7 working days. 7. Arrivals and Departures Guests can check in to their apartment from 4 pm on the day of arrival. On arrival you will be asked to check the Accommodation and accept your stay. Check out is at 10 am on the day of departure. Please note you will be charged £250.00 for checking out late. Key collection details will be provided prior to check-in date and will not be released until this contract has been signed, identification of the lead booking submitted and verified, and payment is received in full. 8. Early Departures In the event that a guest needs to check out prior to the agreed departure date, Rilett Property Solutions will class the departure as the end of the stay and arrange for the property to be cleaned. 9. Inventory / Property Care All damages/theft/loss of any Items within Bessie House will be paid for by the guest within 7 days of receiving the invoice from Rilett Property Solutions. Failure to do so will result in a small claims court claim being filed on the next working day after the deadline. All interest, legal fees and any other charges related to recouping the outstanding debt will be paid for by the guest. 10. Additional Charges The Yale lock on the internal front door must be left open at all times, only the key lock on the front internal door should be used to secure the property along with the external pvc doors being locked. In the event that you get locked out due to using the Yale lock there will be a £50 call out fee. 11. Broadband Broadband is available free in all property locations. Pass codes will be provided on check in. However, Rilett Property Solutions will not be responsible for any fault associated with the user's hardware or software and no support will be available. Rilett Property Solutions will not provide compensation in any form for its failure to work. 12. Cleaning Rilett Property Solutions expects the property to be left in a reasonable state on departure. If, Rilett Property Solutions discretion, additional cleaning is required on departure, the cost of this cleaning will be an additional charge, again invoiced and payable within 7 days. Pictures are taken post departure and prior to arrival. 13. Smoking Smoking is prohibited at all apartments/properties. In July 2007, smoking was made illegal in enclosed public areas. Anyone found to be smoking or evidence of smoking in the property will incur a £250 charge by way of Liability to cover the additional costs of cleaning, freshening and airing the property over a 24 hour period. Any damages caused will be charged for in addition to this fee, again invoiced and payable within 7 days. . Please DO NOT leave cigarette ends in any of our outside spaces other than within the provisions provide. An additional charge will be incurred and deducted from your deposit if the housekeeper needs to pick these up. 14. Keys Rilett Property Solutions will issue the guest with one set of keys depending on property entry method. Additional sets can be supplied subject to availability and the request must be made in advance of arrival. However, if the issued keys are not returned on departure we reserve the right to charge the guest or booker for the replacement of keys or changing the locks. The cost of replacement keys will be £100.00 plus VAT and £150.00 plus VAT for fobs. The cost for replacing the locks will be no less than £100.00 plus VAT whichever Rilett Property Solutions deem the quickest way of gaining access to the property. In such event, Rilett Property Solutions also reserve the right to charge the guest for further nights stay should it be the case that we are unable to gain access to the property and re-let it. If a locksmith is required this charge will be met by the guest. 15. Parking/Pass/Charging of electric cars. Rilett Property Solutions will issue the guest with a parking pass (for those properties requiring permits only) which must be left in the apartment upon departure. Failure to return the pass will result in a replacement charge of £150.00. vehicle's are kept at the owners own risk. Rilett Property Solutions will not be held responsible nor liable if such events/damages occur. Strictly no charging of electric vehicles. £100.00 will be obtained from your security deposit if this occurs without prior arrangement which is subject to an additional fee prior to arrival. 16. Call Outs If the emergency call out number is used to call out Rilett Property Solutions staff between the hours of 8 pm and 9 am for any purpose other than an emergency, Rilett Property Solutions reserve the right to charge the booker or guest a call out fee of £100 plus VAT. 17. Liability Rilett Property Solutions cannot be held responsible in any way for loss of or damage to, contents, furniture, fittings or any personal belongings at the property locations. Nor can Rilett Property Solutions be held liable for the acts or defaults caused by third parties. You are advised to ensure your own insurance policies cover loss or damage to personal property during your stay. Guests are advised to take out adequate travel and personal insurance. Some properties advertised on the Rpsrentals website are owned by third parties. Whilst Rilett Property Solutions endeavours to ensure the highest standards for third party properties, it does not warrant that in booking these properties on your behalf, that the property is in accordance with local national laws including health and safety and insurance. You also understand that although a third party may comply with local national laws, the rights and remedies under such laws may be different to that of England and Wales. Nothing in this contract seeks to exclude liability for death and personal injury or any other liability not excludable under the laws of England and Wales. 19. Access to Properties In addition to the weekly housekeeping service, Rilett Property Solutions on occasion may need to access the property in which you are staying. Rilett Property Solutions reserve the right to gain access to all properties at all times. We will, wherever possible, endeavour to give guests as much notice as possible prior to entering the apartment. 20. Pets Rilett Property Solutions regret that pets are not allowed in the apartments or houses unless stated on the advert. 21. Fire fighting equipment and detectors A carbon monoxide detector is located next to the boiler. This should not be removed. If this is activated, please leave the property immediately and call the above number. In the event of a fire/smoke the smoke alarms are located: In the hallway and the top of the stairs. To reset: Push the middle button to silence the alarm. These should not me tampered with at any time. A fire blanket and fire extinguisher are located in the kitchen. Please familiarise yourself with their location. These must NOT be used for anything other than their intended purpose, always be kept in the location of the kitchen and not be removed from the property. If either is used, please contact us immediately. 22. Services Rilett Property Solutions cannot be held responsible for any failure or interruption of services to the property, including electricity and water or any damage, disruption or noise caused as a result of repair works being carried out in another part of the property or development. 23. Communication Rilett Property Solutions operates between the hours of 9am and 8pm 7 days a week. If you are checking in after these times please call ahead during office hours to ensure you have everything you need. 24. Charges The lead guest takes full responsibility for any damage or additional charges and accepts that they will be the named person on the invoice and the liability to pay rests solely with them. The lead guest also agrees to settle the invoice within 7 days and accepts that failure to do so will result in interest charged at 8% per day for every day that passes that the invoice is unsettled, plus any fees incurred to recover the debt. 25. Unoccupied Rooms Unoccupied bedrooms will be opened up according to the number of guests on the booking and or room preference which is confirmed prior to arrival. The rest will remain locked for the duration of your stay. Please do not attempt to gain access to these rooms. Unless otherwise stated/Requested, when under full occupency (8), beds will be allocated accodingly. If all rooms are required additional cleaning / Linen fees apply. 26. Excessive Waste Rubbish should be disposed of accordingly in the bins provided and recycling separated wherever possible. Excessive waste which needs to be disposed of additionally at the household waste recycling center will be chargeable. 27. Entire Agreement This Agreement shall be governed by the laws of England and Wales and the Parties submit to the exclusive jurisdiction of the English Courts and the Apartment Form is the complete and exclusive statement of the Agreement between the parties relating to the subject matter of the Agreement which supersedes all previous communications, agreements or other arrangements written or oral. It is expressly agrees that no variation of this Agreement shall be affective unless in writing and signed by a duly authorised signatory of both parties. GUESTS FOUND CHECKING IN EARLY WITHOUT AUTHORIZATION MAY BE SUBJECT TO ADDITIONAL CHARGES! PLEASE MAKE SURE YOU ARE CHECKED OUT BY 10AM at the latest FOR CLEANING. Check in is strictly at 4 pm onwards for ALL guests unless prior approval has been agreed with us. Thank you for agreeing with the terms and conditions laid out in this agreement. We hope you enjoy your stay with us.
Features
Amenities
50 inch Smart TV
Fridge / Freezer
Iron
Laundry
Microwave
Washing Machine
Wi-Fi
Facilities
Bed Linens
Fire Extinguisher
First Aid Kit
Free Parking
Front & Rear Garden
Garden
Hangers
Heating
Hot Water
Kitchen
Lounge
Oven
Patio
Private Garden
Private Parking
Private Parking (x2)
Smoke Alarm
Toilet Paper
Towels
Washer